Weather
Forecast for today Tuesday, September 26, 2023 - Very sunny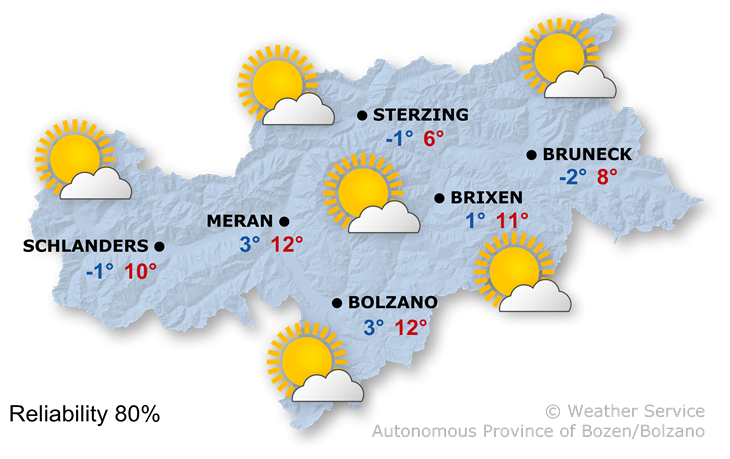 General weather situation
High pressure conditions.
Today's weather
Very sunny and mild, only few cirrus clouds.
After a fresh morning warm in the afternoon with maximum temperatures from 22° to 26°.
Forecast for tomorrow Wednesday, September 27, 2023 - Late summer weather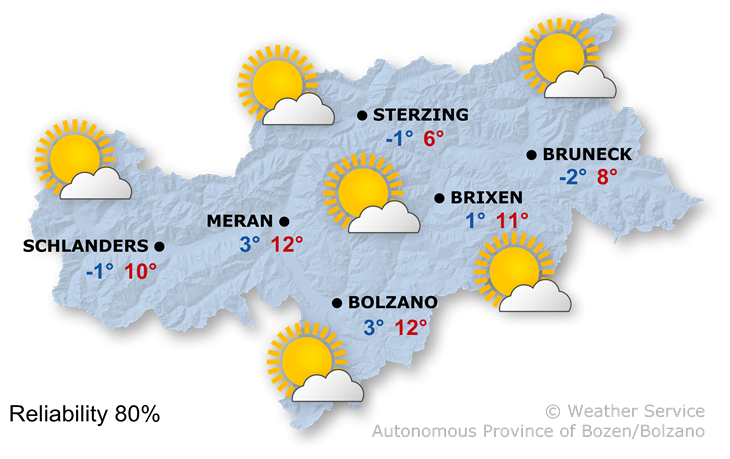 General weather situation
High pressure conditions over the Alps.
Forecast for tomorrow
Again very sunny weather, only few clouds.
Maximum temperatures between 24° and 27°.